Pepsi 2021 Super Bowl Campaign

CAMPAIGN IDENTITY, PACKAGING, 360º CAMPAIGN, LICENSING DESIGN


Pepsi needed an iconic campaign that championed the brand's love of music and drove brand awareness around the big event.
We created a visual identity system that embraces the rhythm, edge, and alluring essence of music. We amped up Pepsi's brand blue to vivid electric blue,
paired it with a rich black, and designed a toolkit of type and patterns that buzz, pulse, repeat, and overlap, capturing musical energy.

Our VIS came to life across limited-edition packaging, a photoshoot and TV spot with The Weeknd, out-of-home ads, hotel activations, and licensed apparel. Pepsi's Super Bowl campaign amplified Pepsi's involvement the Halftime show like never before.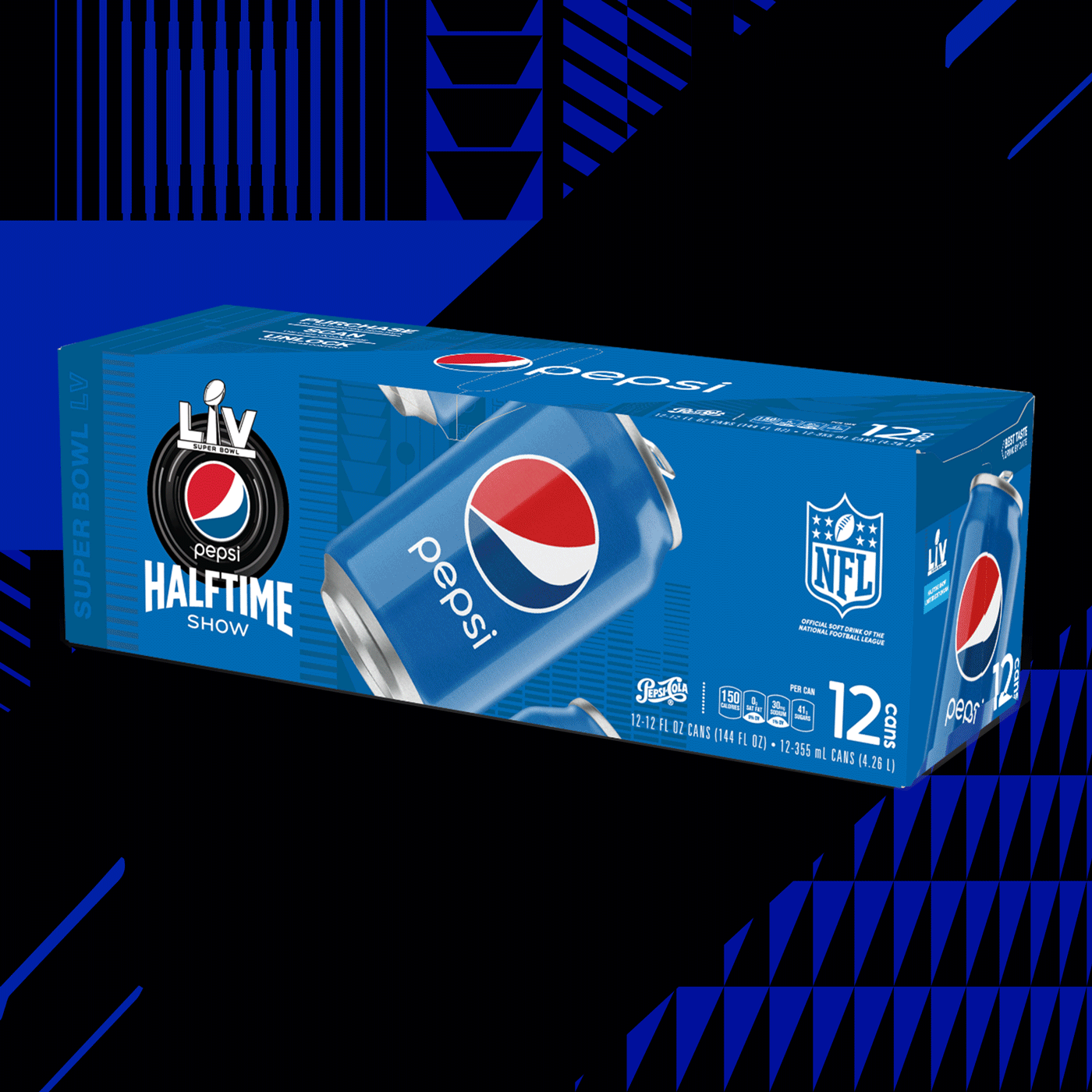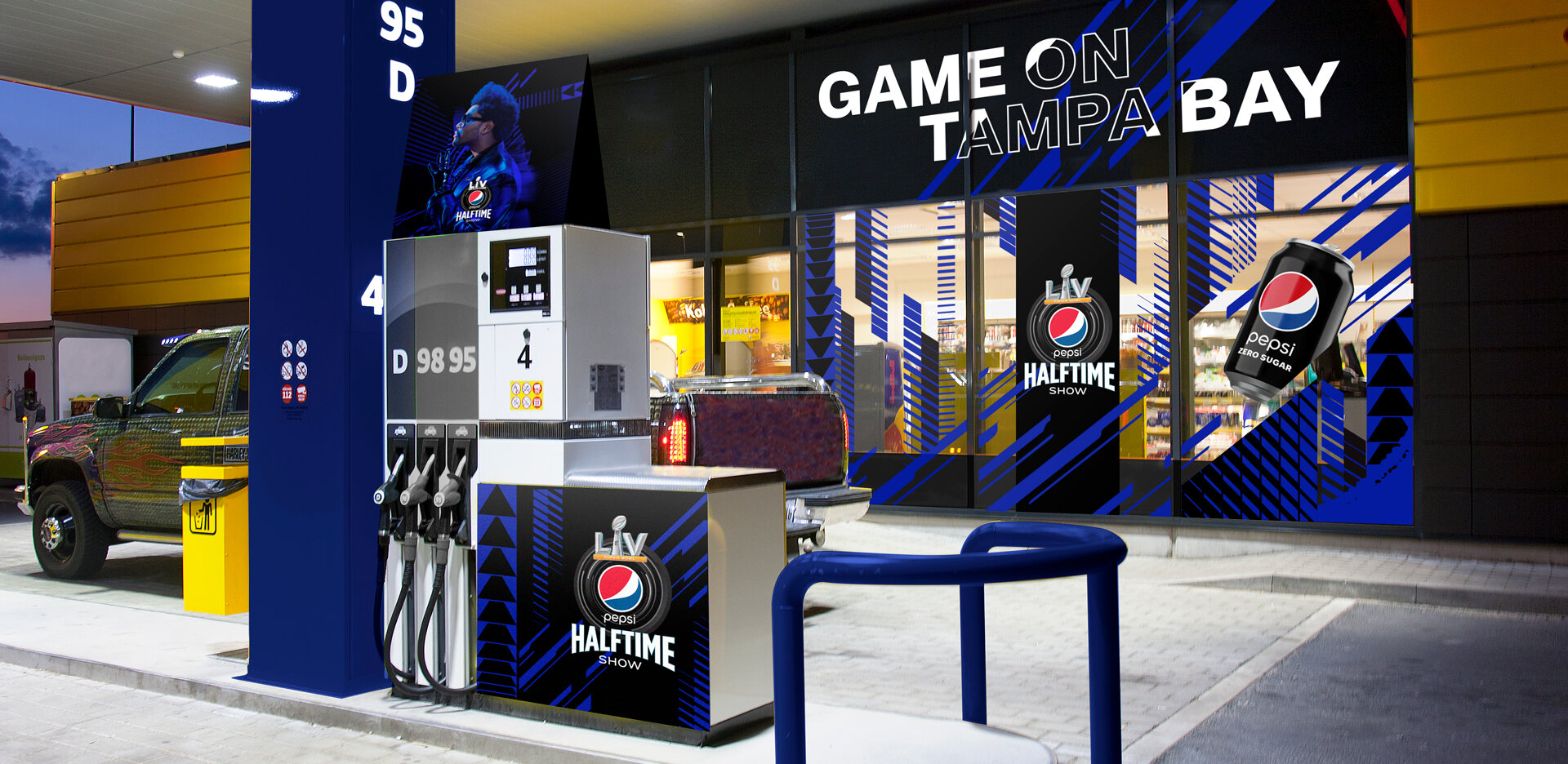 This project was made at Pepsi Design Center.